This Weekend On...

Events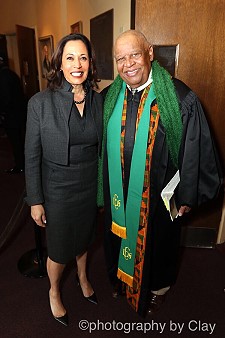 Walt and Patricia Shaw at Fame Church in Los Angeles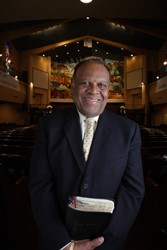 Walt's Coming Appearances
Connect
DEITRICK HADDON - I CAN'T BREATHE
BEBE WINANS - FREE FREE
Nashville, TN (May 29, 2020) - If you follow Gospel legend BeBe Winans on Instagram (@BeBeWinans) then you have gotten a glimpse into how he is faring during his time during quarantine in Nashville, TN home after recovering from COVID-19. But now, in his new video for his new single "Free, Free," currently top #15 on the Billboard Gospel charts, shot with key social distancing precautions in place, he pulls back the curtain to show how despite being on lockdown, he is finding a way to live free through running, music and faith as well as connecting with family and friends with special appearances by actress and singer Debra Joy Winans (Greenleaf) and Christian Rapper, actor and radio personality Willie Moore Jr. See the full video HERE.
"What I learned during quarantine and through my experience having coronavirus is that being free is a state of mind. There are so many people who aren't free because they are afraid of what others think of them instead of trusting what God wants them to do," said Winans. With the lyrics "Free, Free, yes I'm free, bye bye to the one back there I used to be," the video finds BeBe in various states of his own freedom during the shutdown. Wearing masks, he and his friend/trainer Morris Jamison, run through the empty streets, BeBe waves at Pastor Mike Glen of the Brentwood Baptist Church where he worships. He later checks in on FaceTime with his niece Deborah Joy Winans, who plays Charity Greenleaf on OWN's hit series "Greenleaf," and his friend Willie Moore, Jr. who encouraged BeBe to make the video. You also get a glimpse of where he creates some of his inspiring music. "Free, Free" is a featured single on his current album, 'Need You' (Malaco).
The video was directed by John Carluccio (Maurice Hines: Bring Them Back; Battle Sounds) who managed the progress from Brooklyn via Face Time. The phone was propped up so he could watch the shoot and give BeBe direction while the local cameraman hired for the project shot BeBe from six feet away at all times.
BeBe Winans has won six Grammy Awards, ten Dove Awards, six Stellar Awards, four NAACP Awards (three with CeCe and one with 3WB with brothers Marvin and Carvin) and three Soul Train Music Awards (two of them with sister CeCe). As a solo artist, BeBe has released seven albums with guest appearances from friends as diverse as Eric Clapton, Stevie Wonder, David Foster and Anita Baker and is known for his jaw dropping performances on some of the most important and star-studded musical specials of the past decades. In 2019, BeBe released his new book that reflects on his life and past experiences called 'Born For This: My Life In Music.' He is also in talks to bring his musical about his life called, 'Born For This,' to Broadway.
But most importantly he wants to continue to encourage people everywhere to live (Free Free) from fear because God has not given us the spirit of fear but of Love Power and a Sound Mind.
---
DEITRICK HADDON: OPEN DOOR SEASON